Season 5: From the Rafters • October 25,2022
Cyber Diversity, Running Heels, and Working Toward the Metaverse
Shana Cosgrove talks to Angel Smith, PhD, Partner, Mission Solutions and Customer Expansion (MSCE) at Microsoft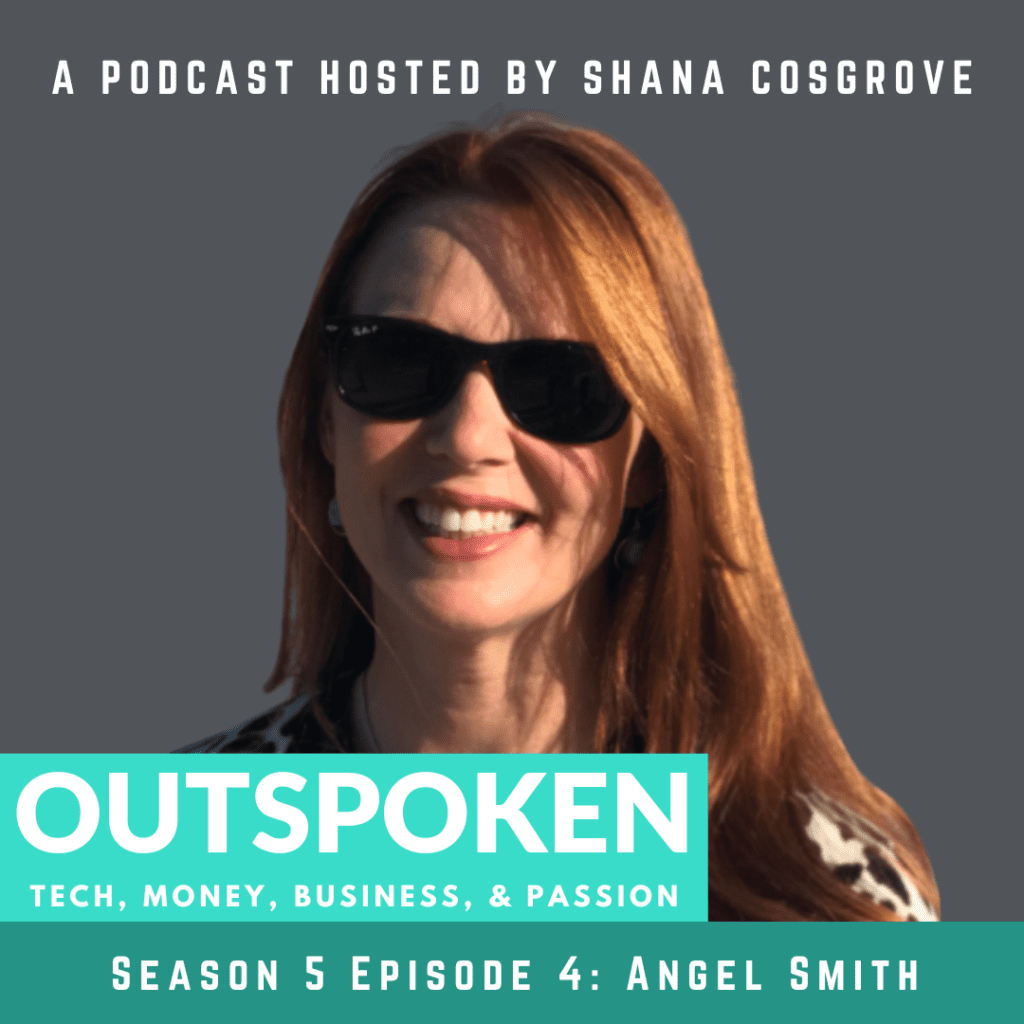 In this episode of The Outspoken Podcast, host Shana Cosgrove talks to Angel Smith, PhD, Partner, Mission Solutions and Customer Expansion (MSCE) at Microsoft. Angel talks to Shana about how data and data cooperation matter in today's changing security environment, where the U.S. must consider the potential for conflicts with peer (no longer "near-peer") adversaries. She describes the career path that led her from a career in the Marines as a C-130 pilot to a Congressional staff role overseeing the Military Intelligence Program and most recently to Microsoft. Angel shares what it feels like to get a second chance at life after a cancer diagnosis at age 23, and she explains what a PhD in organizational psychology brings to conversations about building a future metaverse. She tells young people to trust in their capabilities and learn how to win friends and influence people. 
QUOTES
"If you think about it – the threats that are starting to come at us – we're used to [being able to] clearly define an adversary space geographically. We knew where wars were taking place. The way that things work now is everything is global all the time, and we are starting to see the advantage is actually decision superiority: who can get as much information as possible to make the smartest real-time decision?" – Angel Smith [11:58]

"One big takeaway was that service looks very different from a lot of different angles. And so I was working with people that had never served a day in their life in the military or anywhere else outside of tech, but they were some of the most incredible patriots I had ever met in my entire life. Some of the most brilliant people who were so, so, so dedicated to mission in such a passionate way. – Angel Smith [26:27]

"There's also this component of

We've always done it this way,

not realizing that we must evolve, because things are—everything around us is changing. We must change alongside that. We must continue to do things a little bit better. – Angel Smith [51:54]
 TIMESTAMPS 
[00:04] Intro

[01:54] Meet Angel Smith

[05:01] Building Connections with Australia and the UK

[08:01] Microsoft Mission Solutions: Data and Resiliency

[12:31] Digital Action as Military Action

[17:48] From Marine Corps to Microsoft and JEDI (and JWCC)

[25:38] Post-Corps Culture Shock: From Combat Boots to Running Heels

[30:42] Choosing the Marines and Surviving Cancer

[37:05] Flying God's Chariot (C-130s)

[41:33] Using Deployment Downtime to Earn a PhD

[48:41] Conversing about the Metaverse

[1:01:56] Outro
RESOURCES
RELEVANT LINKS
I'd love to hear from you — your feedback is important to me and I read all of it. If you enjoyed the podcast, I hope you'll give us 5 stars. I'll be sure to thank you via email. If not, let me know what you think we should do differently. Don't forget to hit "subscribe" so you'll receive notifications about guest interviews and other topics that drop every Tuesday.
Live well, Shana