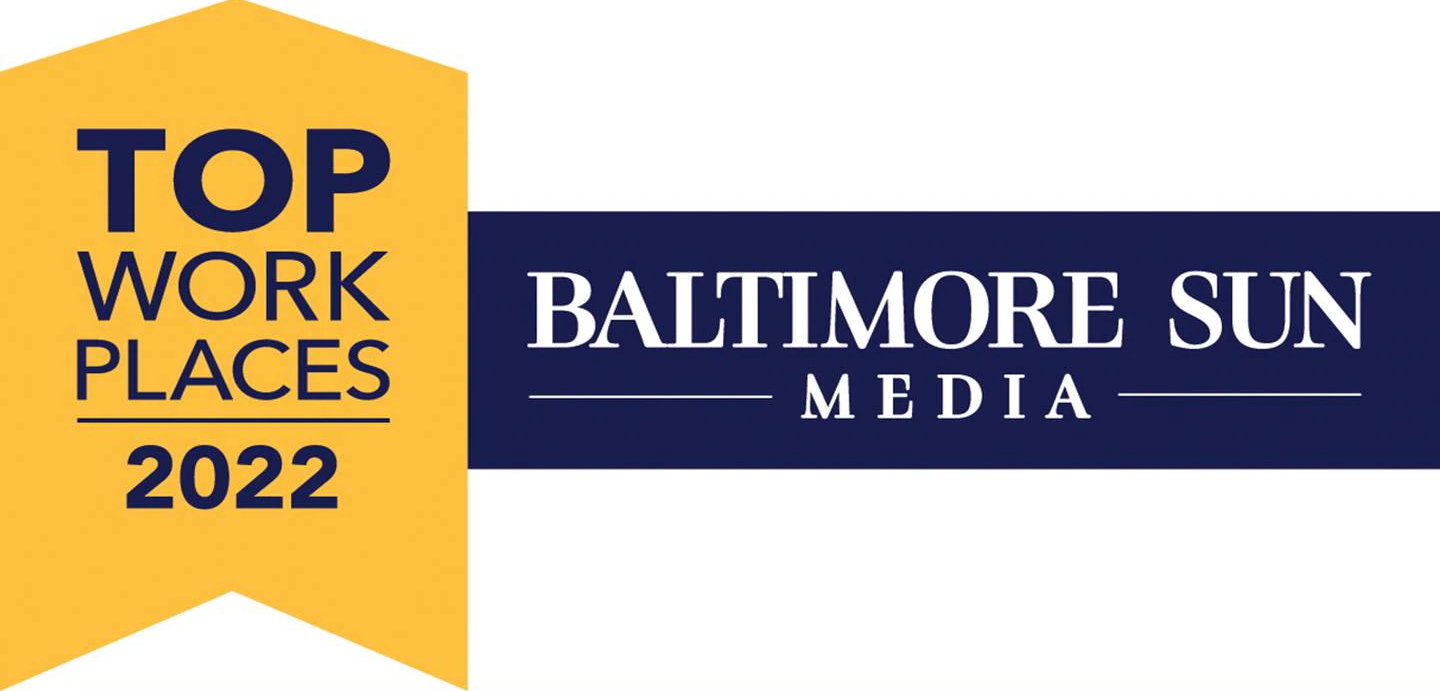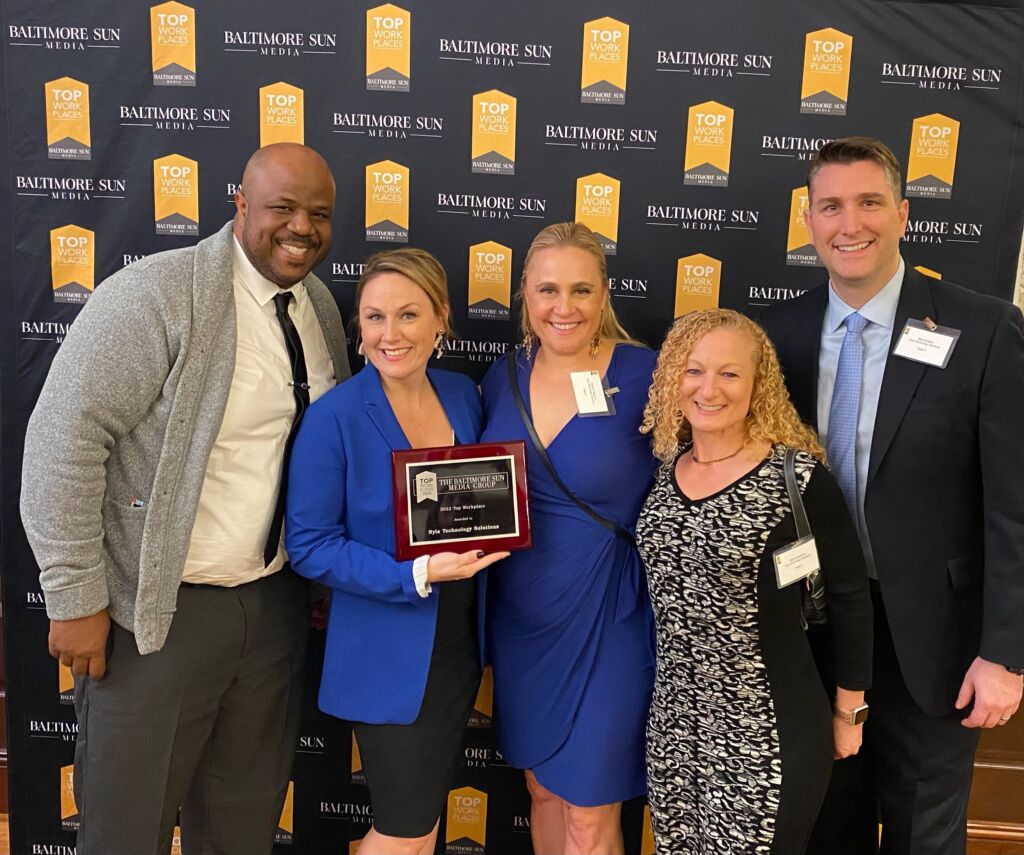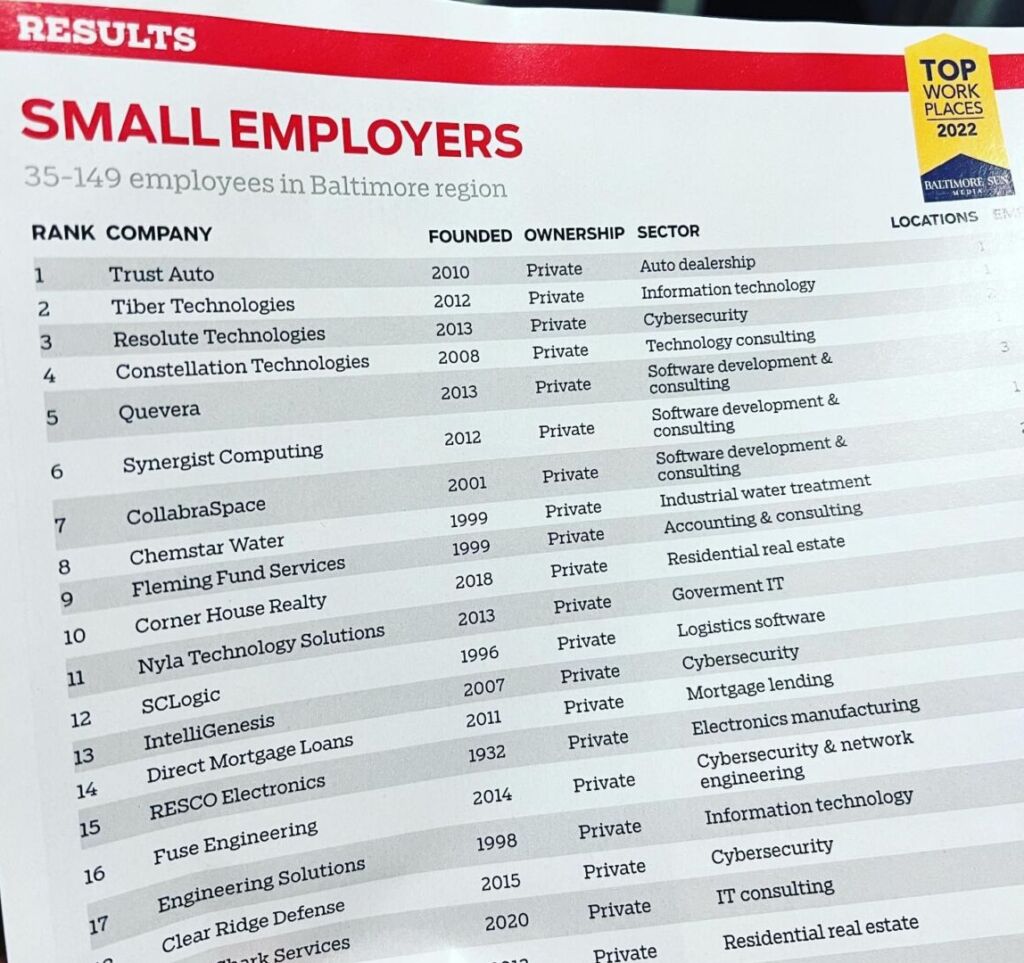 Nyla has been named one of the Top Workplaces in 2022 by the Baltimore Sun! An awards ceremony and celebratory dinner to announce the honorees was held on December 8, 2022 at the Grand Lodge of Maryland. 
This is the fourth time Nyla has been named to this prestigious list and we could not be more proud. According to the Sun, this list honors "the most dynamic and supportive local companies, based solely on employee surveys" which makes it even more special knowing that the recognition is coming from our own employees. And, this year, we ranked 11th out of 150 small businesses that made the list!
So many factors go into making a workplace truly great. Our focus on creating a supportive, inclusive company culture, as well as, offering our employees a comprehensive benefits package are a large part of why Nyla employees are so happy. At Nyla, we like to say that our most valuable resources are our employees. It's been a recipe for success for us since our company was launched almost a decade ago! But we never sit back and assume we have it all figured out – we are constantly evolving and finding new ways to inspire, encourage, and support our employees. 
We believe in a healthy work-life balance at Nyla. We like to provide and promote continuous learning and motivate our employees to attend relevant conferences, take courses to expand their skill set, and develop prototypes. Nyla employees are encouraged to participate in activities that promote physical wellness as well as mental health. Prioritizing an employee's well-being makes them feel supported, safe, and valued which will create enduring results. When you combine that with challenging and rewarding work, top notch benefits, and outstanding company culture, you ensure success for both the company and its employees.