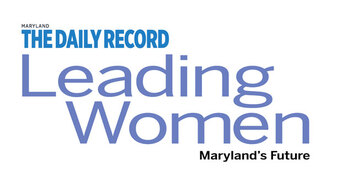 Leading Women recognizes women age 40 or younger for the tremendous accomplishments they have made so far in their careers. They are selected by a panel of judges based on professional experience, community involvement and a commitment to inspiring change. We are so proud to have one of these amazing women here at Nyla, Amanda O'Donohue.
Amanda O'Donohue is the Chief Operating Officer and Chief Experience Officer at Nyla Technology Solutions and for over four years, she  has served in increasing leadership roles for Nyla, elevating the small, woman-owned business as one of the top information technology contractors in the state.
"I want to continue to use my network and career to focus on STEM education and giving back to our local communities," she wrote. "I have the courage to take chances, make a difference and try to be the best example I can to my daughters and young women everywhere."
O'Donohue, who started at Nyla part-time in 2015 and is now its chief operating officer and chief experience officer, has helped it earn competitive federal government contracts, expand subcontracting services and grow staff by 400%, and she has worked at Qiagen and in teaching and research roles at Frederick Community College and Towson University, where she earned a master's degree in forensic science in 2011.
O'Donohue is working with Hire Our Heroes to train and hire military veterans and their spouses and volunteers for AFCEA Central Maryland chapter. She also serves on the Habitat for Humanity of Carroll County's development committee.