Season 4: For the Back of the Room • June 28, 2022
Discovery, Immersion, and Breaking the Mold.
Shana Cosgrove talks to Christie Getman, Country Director for Nepal at Mercy Corps.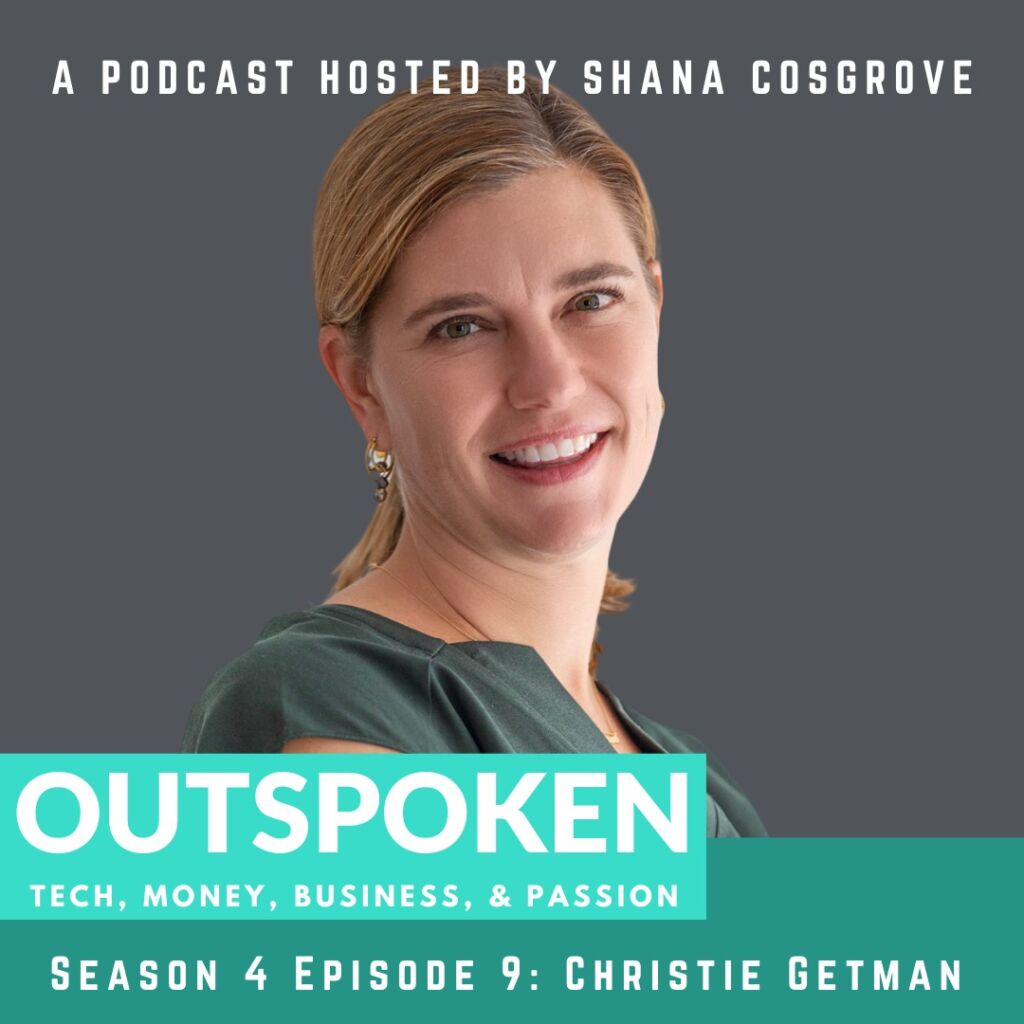 In this episode of The Outspoken Podcast, host Shana Cosgrove talks to Christie Getman, Country Director for Nepal at Mercy Corps. Christie describes how she landed on her path of international work, explaining her desire for a unique career. She also discusses the value of athletics and how she met her husband through a running club. Shana and Christie dive into the technical side of the work of Mercy Corps, illuminating the ways in which the mechanisms of foreign aid have evolved. Lastly, listen to the end to hear why Shana's voice provides Christie comfort while she's flying through mountains in the cabin of a small propeller plane.
QUOTES
"One of the messages that I always say to people is that this is a whole life career. This is not like 'this is my job and this is my life.' When you're in this line of work, it affects your entire life – you have to be all in." – Christie Getman [34:14]
"The best thing that you can do if you want to support emergency response is send cash. It is the most cost effective, it's the most efficient, it's the lowest overhead, we can trace it the best, it gives people dignity, and it supports the local economy." – Christie Getman [56:08]
"What I've learned is that I need to just sit with it. Just lean into the silence for an extra minute or two, and inevitably someone who's less assertive will come forward, start, and give their opinion if I hold back. But if I don't hold back – and I jump in – that other person may never speak up." – Christie Getman [62:51]
TIMESTAMPS 
[00:04] Intro
[01:31] Meeting Christie
[04:34] Christie's Time in Baltimore
[08:46] Christie's Childhood
[18:38] Athletics as a Part of Building Community
[21:43] Getting her Masters in Anthropology
[25:22] Christie Explains what an NGO is
[26:55] What Drew Christie to International Work
[32:15] Countries that Christie Lived in
[35:21] Motherhood When Working Internationally
[39:42] Christie's Work in Nepal
[44:02] Experiencing COVID in Nepal
[47:00] Getting Technical
[58:38] Christie's Advice for her Younger Self
[63:42] Impactful Book
[64:27] Christie's Surprising Facts
[67:08] Outro
RESOURCES
RELEVANT LINKS
I'd love to hear from you — your feedback is important to me and I read all of it. If you enjoyed the podcast, I hope you'll give us 5 stars. I'll be sure to thank you via email. If not, let me know what you think we should do differently. Don't forget to hit "subscribe" so you'll receive notifications about guest interviews and other topics that drop every Tuesday.
Live well, Shana