Season 4: For the Back of the Room • June 7, 2022
Curiosity, Focus, and Forging a Path.
Shana Cosgrove talks to Gerard Spivey, Senior Systems Development Engineer at Amazon Web Services.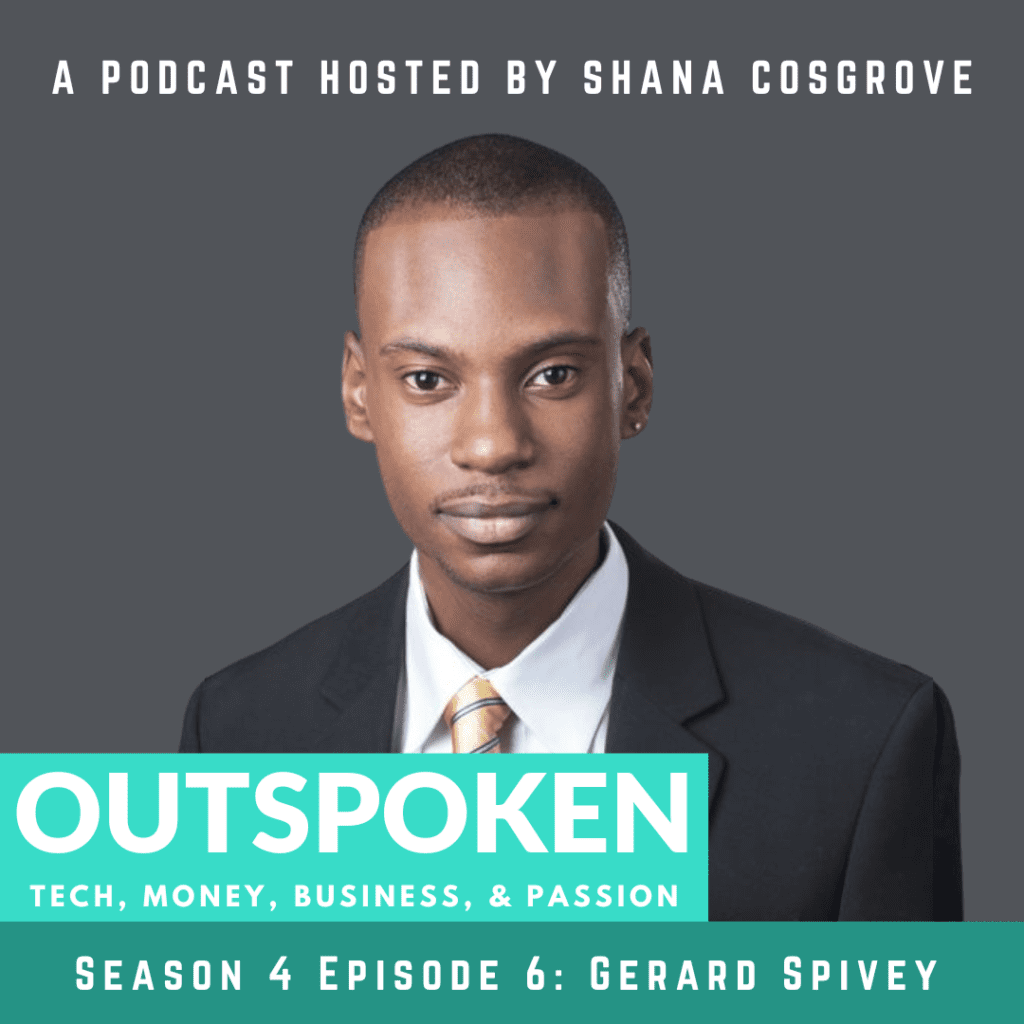 In this episode of The Outspoken Podcast, host Shana Cosgrove talks to Gerard Spivey, Senior Systems Development Engineer at Amazon Web Services. Gerard speaks in detail about Amazon's interview process, giving us insight into their procedures and how he prepared himself. We also hear about Gerard's time at Amazon and the types of work he's taking on. Side hustles are a way of life for Gerard, and he speaks about his latest experiences managing his YouTube channel, Gerard's Curious Tech. Lastly, Gerard talks about his time at NYLA and how he was able to bring his full self to work thanks to NYLA's culture.
QUOTES
"I can do slow and steady, I can find my target audience, and then once I have that I can figure out what I want to parlay that into later." – Gerard Spivey [25:59]
"'I'm a Senior Director [at Intel], and I can do what I want' is basically what he told me. He's like 'the company has a 3.0 thing, but for someone like you who actually knows what they're talking about it's not a problem.' So I said, 'Ooh this is my time, they're letting me in'" – Gerard Spivey [42:07]
"You're in a good spot in your career when you're valued for the thing you're going to do next versus the thing you did previously. What you're going to do next is your competitive value – that is what you bring to the table." – Gerard Spivey [48:27]
TIMESTAMPS 
[00:04] Intro
[01:31] Gerard's Wedding Ceremony
[02:32] Working at Amazon Web Services (AWS)
[05:33] Amazon's Interview Process
[12:06] Gerard's Experience with the Job Market
[15:54] Working at Amazon
[19:11] Starting a New Job During COVID
[19:43] Side Hustles
[23:21] Gerard's YouTube Channel
[31:08] Gerard's Childhood
[31:52] How Gerard Decided to Study Electrical Engineering
[34:19] Choosing a College
[45:13] Gerard's Advice to his Younger Self
[47:42] Favorite Books
[50:57] Gerard's Time at NYLA
[55:36] Outro
RESOURCES
RELEVANT LINKS
I'd love to hear from you — your feedback is important to me and I read all of it. If you enjoyed the podcast, I hope you'll give us 5 stars. I'll be sure to thank you via email. If not, let me know what you think we should do differently. Don't forget to hit "subscribe" so you'll receive notifications about guest interviews and other topics that drop every Tuesday.
Live well, Shana