Season 4: For the Back of the Room • May 10, 2022
Leadership, Tenacity, and Staying Curious.
Shana Cosgrove talks to Roxanne Wood, President and CEO at Boeing Intelligence & Analytics.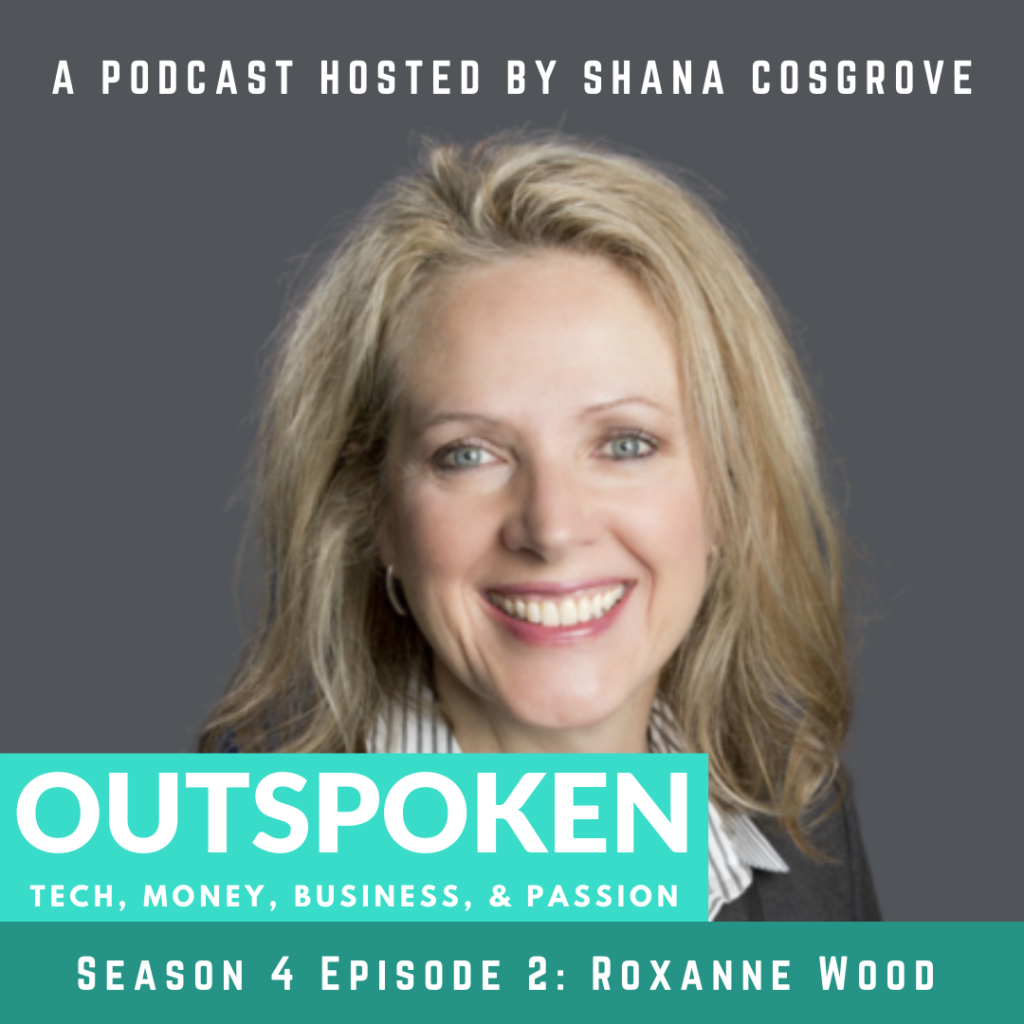 In this episode of The Outspoken Podcast, host Shana Cosgrove talks to Roxanne Wood, President and CEO at Boeing Intelligence & Analytics. Roxanne discusses her experience becoming CEO and why we should all lean into leadership roles. She also explains the path that she took to rise up the ranks, focusing on her commitment to complete the task by learning from those around her. Roxanne has always been fearless when taking on new challenges, and she discusses everything from computer science to riding horses to playing music. Lastly, Roxanne tells us where she hides her power tools – it's not where you'd expect!
QUOTES
"They told me, 'give that up you'll never get finished, you don't come from smart stock.' I was like alright, that is really a game on for me." – Roxanne Wood [14:20]
"I think everybody is your mentor – everybody's your safety net, you're their safety net, everybody is your mentor. You take the good pieces from everybody that you meet, and you make that part of your own." – Roxanne Wood [25:59]
"I think that everybody can do everything. I think when people say 'oh I can't do that, I'm not flexible enough' – baloney! You can do anything that you want to do as a person. You just gotta do it." – Roxanne Wood [44:13]
TIMESTAMPS 
[00:04] Intro
[01:53] Meet Roxanne Wood
[03:07] What Boeing Intelligence and Analytics (BIA) encompasses
[05:27] How Roxanne Became CEO
[07:09] Searching for Team Members
[08:00] Main Differences as CEO
[11:43] Should you Avoid Leadership Roles?
[13:45] Why Roxanne Majored in Computer Science
[17:20] Working After College
[19:10] Living in Maryland
[22:28] Working at Lockheed Martin
[24:54] What is the Secret to Climbing the Ranks?
[27:58] Struggles that Roxanne Pushed Through
[31:34] Shana's First Time Meeting Roxanne
[36:12] Advice for People Starting Out
[37:55] Impactful Books
[39:39] Roxanne's Surprising Fact
[40:58] What's Next for Roxanne
[42:15] Roxanne's Fashion
[43:44] Riding Horses and Playing Music
[45:48] Outro
RESOURCES
RELEVANT LINKS
I'd love to hear from you — your feedback is important to me and I read all of it. If you enjoyed the podcast, I hope you'll give us 5 stars. I'll be sure to thank you via email. If not, let me know what you think we should do differently. Don't forget to hit "subscribe" so you'll receive notifications about guest interviews and other topics that drop every Tuesday.
Live well, Shana