Season 4: For the Back of the Room • June 21, 2022
Identity, Family, and Protecting the Nation.
Shana Cosgrove talks to Vimesh Patel, Chief Technology Advisor at World Wide Technology and Board of Directors Member at INSA.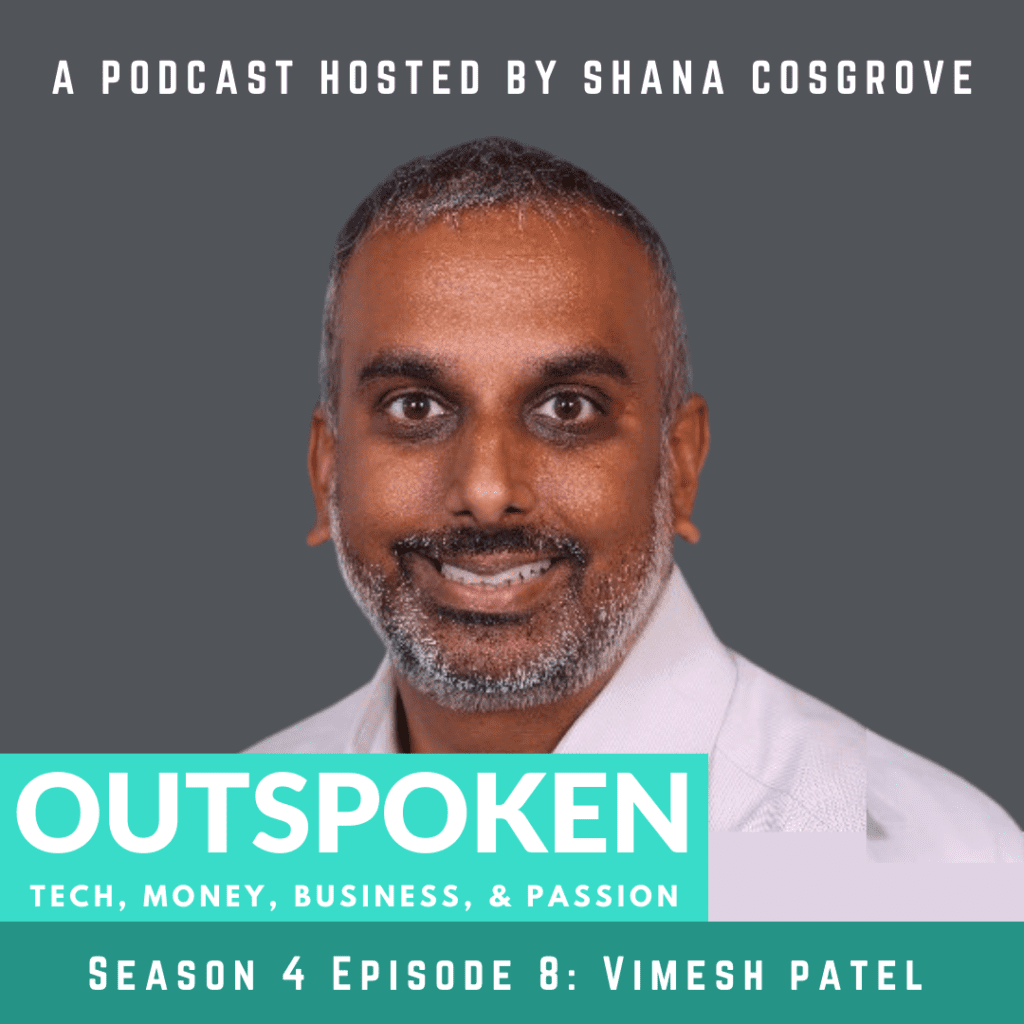 In this episode of The Outspoken Podcast, host Shana Cosgrove talks to Vimesh Patel, Chief Technology Advisor at World Wide Technology and Board of Directors Member at INSA. Vimesh and Shana discuss how they first met and what she learned from him. Vimesh details his early experience with the NSA and how he was able to secure paternity leave for the birth of each of his 3 children. Vimesh also explains how he found meaning during his career journey, realizing that service to his country gave the work that he was doing a deeper meaning. Finally, Vimesh tells us what he reads to stay informed and how his extroversion is not an endless resource.
QUOTES
"So many people say, 'People are natural leaders or they're just really good at what they do.' And I say, 'you can train yourself in anything.' I think it's learning and practicing." – Vimesh Patel [06:18]
"At 16, they're putting me on a polygraph and asking me if I've ever revealed classified information, not that I ever knew any classified information at the age of 16. And somehow I got cleared right, and I walked into the world of the intelligence community." – Vimesh Patel [08:06] 
"And I think it was something towards the end of my career that I was always conscious of – well now I'm in that senior seat right, and people are looking at me. What do I do to make it so that people are comfortable? So that we have more diversity and that people don't feel like they can't advance in the government." – Vimesh Patel [17:02]
TIMESTAMPS 
[00:04] Intro
[01:31] Meeting Vimesh
[05:07] Vimesh's Body Language Talk
[06:45] Beginning a Career with The NSA
[08:23] Vimesh's Parents
[09:24] Choosing Electrical Engineering
[10:28] How Vimesh Became a Senior Relatively Quickly
[11:00] Advice on Finding a Mentor
[13:25] Vimesh's Two Master Degrees
[15:22] How Vimesh Met his Wife
[16:06] Diversity, Equity, and Inclusion
[23:17] Vimesh's Time at The National Counterterrorism Center
[26:43] Vimesh's Location When 9/11 Occurred
[28:09] After NCTC and Vimesh's Paternity Leave
[31:33] Balance Within Marriage
[32:49] Leaving The NSA
[36:40] Intelligence and National Security Alliance (INSA)
[40:35] Vimesh's Advice to Young People
[42:02] What Vimesh is Reading
[43:20] Vimesh's Surprising Fact
[45:20] Outro
RESOURCES
RELEVANT LINKS
I'd love to hear from you — your feedback is important to me and I read all of it. If you enjoyed the podcast, I hope you'll give us 5 stars. I'll be sure to thank you via email. If not, let me know what you think we should do differently. Don't forget to hit "subscribe" so you'll receive notifications about guest interviews and other topics that drop every Tuesday.
Live well, Shana