Season 6: Can You Hear Me Now • May 9, 2023
Creativity, Collaboration, and Staying Collected
Shana Cosgrove talks to Kristen Parks, Owner and Chief Creative Officer at Eleven Peppers Studios.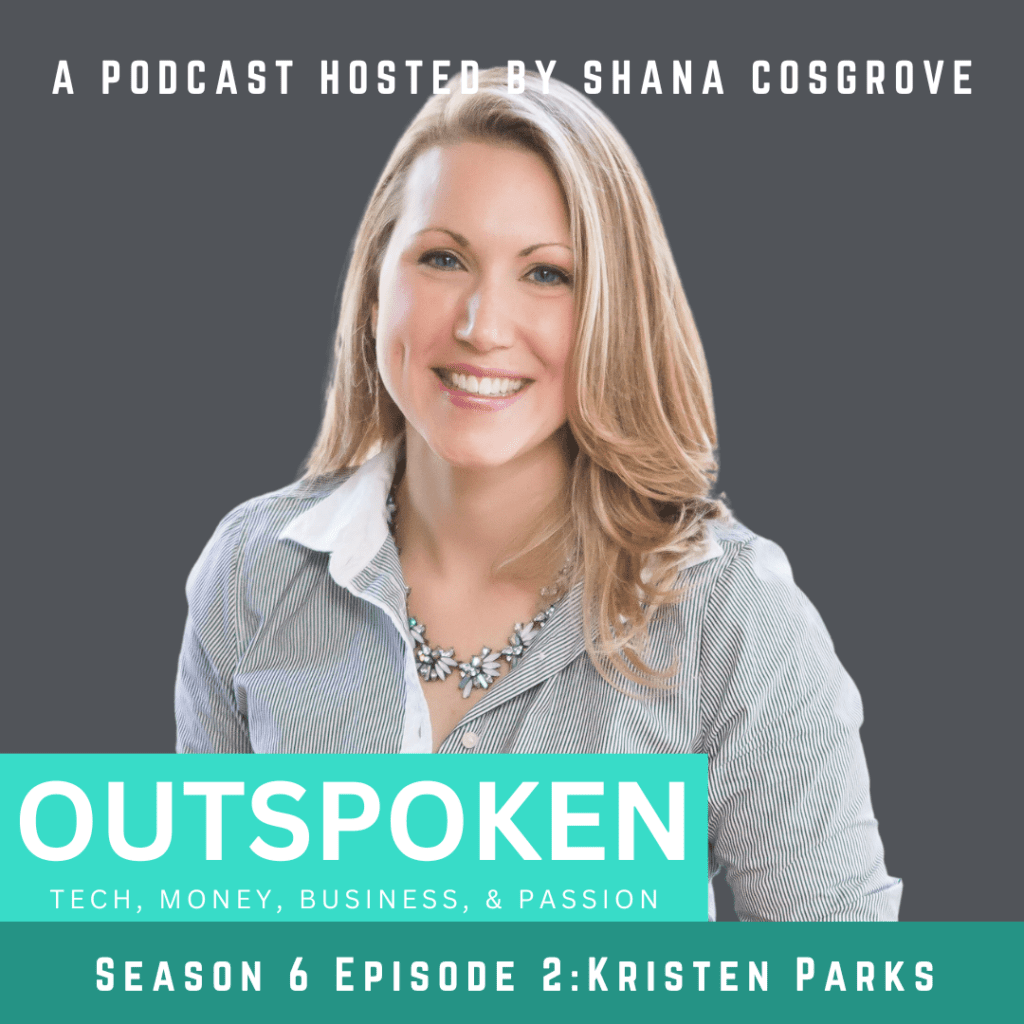 In this episode of The Outspoken Podcast, host Shana Cosgrove talks to Kristen Parks, Owner and Chief Creative Officer at Eleven Peppers Studios. Kristen shares the challenges and excitement of being a creative professional in the world of government contracting, emphasizing the importance of creative engagement as a "have-to-have." She recounts the journey of founding a creative services company that delivers a wide range of solutions, from UX to branding and marketing. Kristen sheds light on the collaborative structure at Eleven Peppers, highlighting the value of stepping back and allowing others to create exceptional work. She underscores the significance of scheduling—even for breakfast—in maintaining a work-life balance, and she smiles at the younger self who thought a two-hour commute on the DC Metro Orange Line was a good idea. 
QUOTES
"The business is kind of a baby in itself . . . especially in the beginning. Right now it feels like a third child." – Kristen Parks [17:10]

"I rely on relationships of all kinds to kind of support that mentorship piece. Like I wouldn't say I have one mentor. I would say I have a lot of confidence in colleagues that I trust . . . . I have different pieces that make up the puzzle of a mentor." – Kristen Parks [30:25] 

"I would just say don't be afraid to let us in. Don't look at it as an added expense, an extra, a 'nice to have,' if we have it in the budget. . . . Look at it as a 'have to have.' Just as much as you need an engineer, you need a creative person, because it's like two superpowers combined." – Kristen Parks [42:04]
TIMESTAMPS
[00:04] Intro

[01:34] Meet Kristen Parks

[04:33] Mixing It Up: Working with Government and Commercial Clients

[08:32] Seeing an Opportunity, Starting Eleven Peppers

[12:53] Building an Entrepreneurial Perspective

[16:45] Blending in Family

[21:10] Education in Visual Communications Design and Graphic Design

[27:27] Pushing Back on "Don't Be Too Creative!"

[29:18] Putting Together the Pieces of the Mentorship Puzzle

[33:29] Stepping Back to Watch the Team Create Amazing Things

[37:11] Being Proud When People Choose–and Stay with–Eleven Peppers

[38:19] Learning Lessons and Managing Stress

[41:09] For the Engineers: Welcoming Creativity, Marrying Art and Technology

[45:52] Looking at Yourself . . . and Making Sure You Know Your Own Lane

[53:11] Outro
RESOURCES
RELEVANT LINKS
I'd love to hear from you — your feedback is important to me and I read all of it. If you enjoyed the podcast, I hope you'll give us 5 stars. I'll be sure to thank you via email. If not, let me know what you think we should do differently. Don't forget to hit "subscribe" so you'll receive notifications about guest interviews and other topics that drop every Tuesday.
Live well, Shana